No tickets. no tokens. just prizes!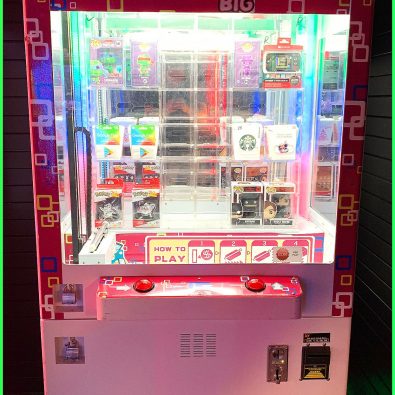 Coin Operated Arcade
Quik Play Arcade offers a wide variety of redemption based arcade games that reward prizes on the spot!
This includes various themed claw machines, coin pushers and other prize based games.
No tickets or tokens required, simply insert quarters to play and win prizes!
Host your next birthday party at Quik Play Arcade!
Host a larger-than-life birthday event at Quik Play Arcade. Large groups can rent out the arcade for their events.
Your group will have the opportunity to eat, drink and play games in a private setting.
No waiting to play. No waiting for rewards. Just prizes and fun everyone!